1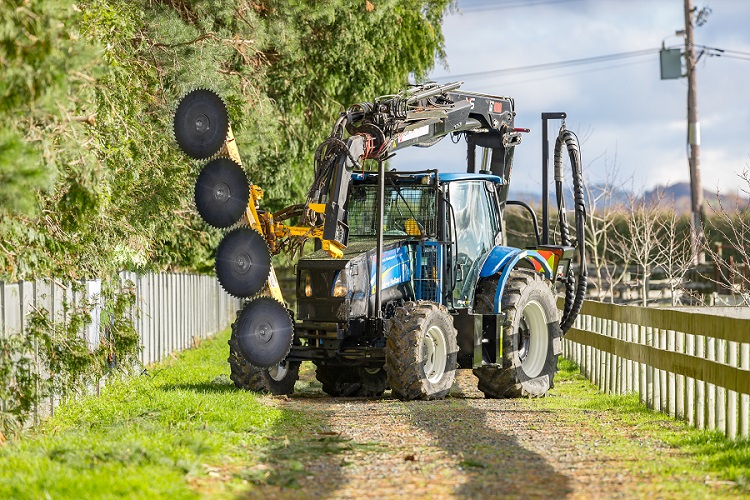 Wellington's only Shelter Belt Trimming machine
Being based in Upper Hutt, we're very central to all areas of Wellington, Kapiti and Wairarapa – this means our Shelter Belt Trimming machine is just a short trip away.
Latest state of the art technology
This machine was built with no expenses spared. The purpose of this machine is to be able to cut just about any hedge, saving you time and money. Compared to other cutting methods that may require a hands on approach and higher labour costs.
Able to cut on almost all contours
Our machine has an in-built tilt system that allows us to cut your hedge safely and accurately , not only on the flat but also on hill country leaving you with an immaculate looking hedge.
Health and Safety compliance
We work closely with our manufacturer in Australia to ensure we have ongoing training in Health and Safety with our main goal to keep our operator and clients safe. Our specialist operator is trained through our Hazardco Health and Safety program. To operate a machine this big, safety is the most important factor – our machine can safely cut up to 17.6m in height.
Professional horticultural advice
Our qualified Horticulturalist can offer friendly advice on the best way to maintain your hedge, from the correct choice of plants and planting methods to the Horticulturally correct way to cut your hedge.
Aswell as trimming hedges we also cut overgrown roadside vegetation, provide clearance around power lines and safely cut dangerous tree branches.
We follow up
We can take your details and let you know when we're in your area. This allows us to schedule your trimming in advance and takes away the hassle of remembering to schedule shelter belt trimming for the hedges on your property.
We provide a clean up service
Agricontracts also provides a clean up service by means of stock piling for burning or chipping with our state of the art Vermeer chipper.  This saves you more time and effort because the job of cleaning up is always bigger than it looks.